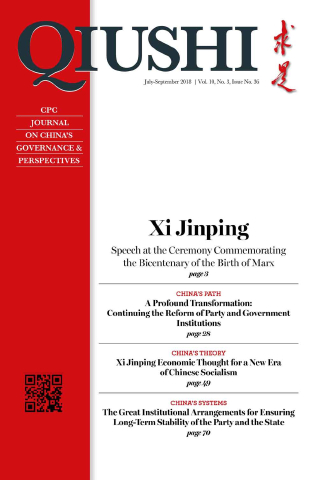 Directory Of Year 2018, Issue 3
Current Location:
English
»
201803
» Developing Socialist Democracy by Improving Systems and Institutions Through Which the People Run the Country
In 1949, the People's Republic of China (PRC) was founded. Ever since then, China has been exploring for an institutional arrangement which ensures that the people run the country.I. Making the people...
Please login first!