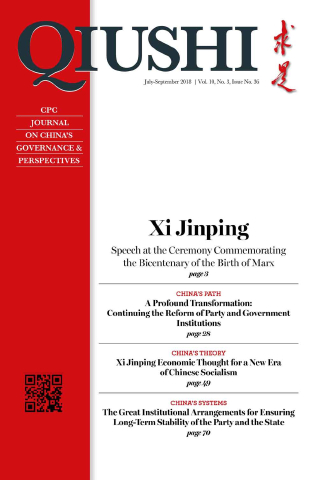 Directory Of Year 2018, Issue 3
Current Location:
English
»
201803
» Developing and Popularizing Marxism in the Modern Chinese Context
The year 2018 marks the bicentenary of the birth of Karl Marx, the main founder of Marxism. The Communist Party of China (CPC) established Marxism as its fundamental guiding thought and, over years...
Please login first!