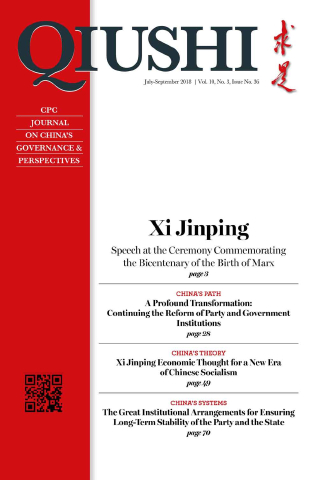 Directory Of Year 2018, Issue 3
Current Location:
English
»
201803
» A Profound Transformation: Continuing the Reform of Party and Government Institutions
General Secretary Xi Jinping made important arrangements for furthering institutional reform in the report to the 19th National Congress of the CPC in 2017. In this light, the 19th CPC Central...
Please login first!