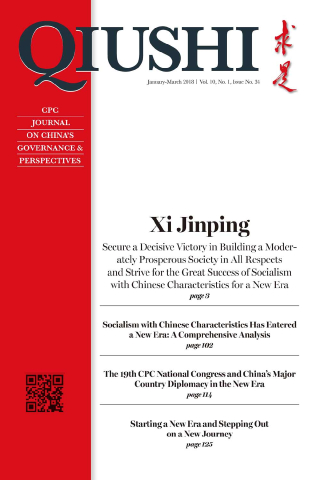 Directory Of Year 2018, Issue 1
Current Location:
English
»
201801
» Socialism with Chinese Characteristics Has Entered a New Era: A Comprehensive Analysis
A major political determination was announced at the 19th National Congress of the CPC: socialism with Chinese characteristics has entered a new era. This specifies the new historical juncture in...
Please login first!