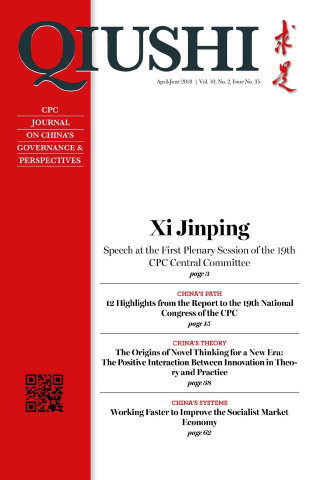 Directory Of Year 2018, Issue 2
Current Location:
English
»
201802
» Speech at the First Plenary Session of the 19th CPC Central Committee
October 25, 2017This plenary session of the CPC Central Committee has completed the task of holding elections to determine the new central leadership. By charging us with this historic...
Please login first!