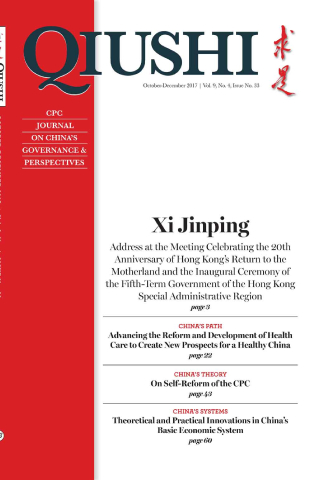 Directory Of Year 2017, Issue 4
Current Location:
English
»
201704
» Theoretical and Practical Innovations in China's Basic Economic System
China's basic economic system is characterized by public ownership as the mainstay while multiple forms of ownership develop side by side. Since the 18th National Congress of the CPC in 2012, China...
Please login first!