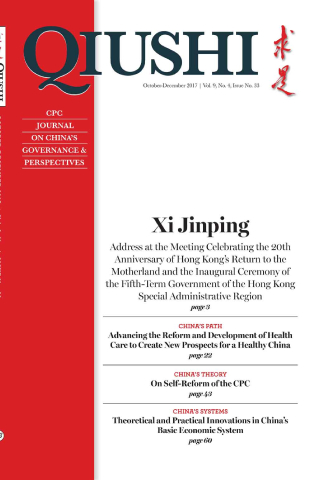 Directory Of Year 2017, Issue 4
Current Location:
English
»
201704
» Advancing the Reform and Development of Health Care to Create New Prospects for a Healthy China (Excerpt)
Health is the foundation of people's happiness and social development; it is also the common aspiration of all Chinese people in their pursuit of a happy life. Since the Communist Party of China...
Please login first!