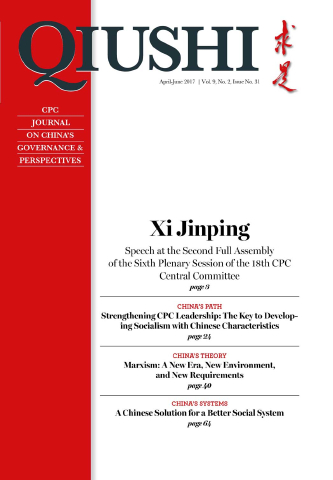 Directory Of Year 2017, Issue 2
Current Location:
English
»
201702
» Speech at the Second Full Assembly of the Sixth Plenary Session of the 18th CPC Central Committee (Excerpt)
This plenary session has been a success. We have heard the report on the work of the Political Bureau of the CPC Central Committee, analyzed the situation we face in our efforts to comprehensively...
Please login first!